The Indians have always been failed to turn their defeat into victory, in the recent events, they tried to indulged Pakistani forces in combat against National Resistance Force (NRF) in Panjshir.
Clashes between the Taliban and resistance forces in Panjshir on social media are being described by India as "support for Pakistan for Taliban", although Indian media also had tried to portray video games and old photos and videos as Pakistani planes bombing in Panjshir.
Following in the footsteps of the Indians, an Afghan propaganda Twitter account called the famous anchor Dr. Amir Liaquat Hussain as Colonel Adil and said that this soldier has been martyred in Panjshir.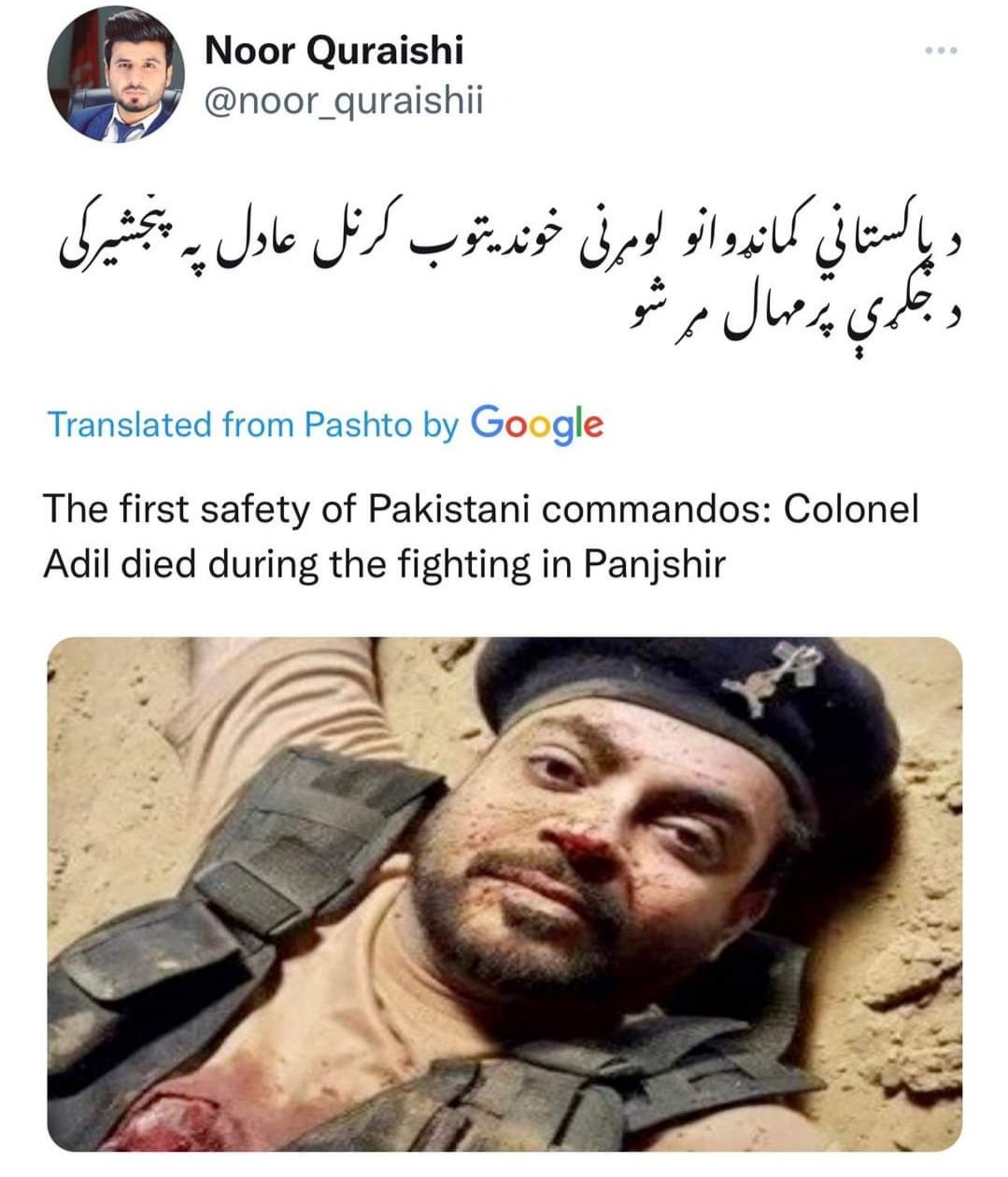 The trend did not stop here until an Indian man, with the help of his fully operated propaganda machinery, shared a picture from the sets of Pakistani war thriller "Yalgar" this time and said that these soldiers were martyred in Panjshir.
The account wrote that Major Aijaj (actor Shaan Shahid) and Captain Jufar (singer Umair Jaswal) were killed in Panjshir.
My class fellow from school days Maj Aijaj 2nd from left and Capt Jufar 1st from left embraced martyrdom in Panjshir. They were buried yesterday in Peshawar. ISPR is trying to hide these casualties. They fought bravely and should be honoured as such. This is injustice by Pak Army pic.twitter.com/sOx16xpAol

— Disgruntled Doc (@Fauji_Doctor) September 10, 2021
After that, actor Shaan Shahid himself from his official Twitter account said "Long live Pakistan on the other side of the border".
Pakistani Twitteratis have burst out laughing at the incident because using stars' pictures and videos in propaganda against Pakistan without any research is actually making fun of Indians.